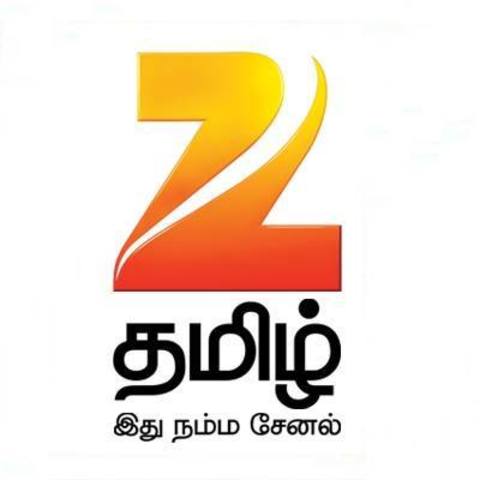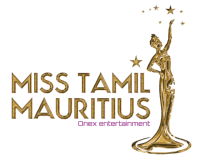 ZEE Tamizh Miss Tamil Mauritius
What is Miss Tamil Mauritius?
All you need to know about this competition
The Miss Tamil Mauritius Project (MTM)
Miss Tamil Mauritius ("MTM") is not merely a beauty contest; it combines diverse aspects of being a Miss Tamil Mauritius, and marries beauty and elegance with cultural knowledge and awareness. This is why Onex Entertainment has widened the scope of the contest to include different rounds where the participants will be assessed on diverse aspects such as Mauritian history, social and leadership skills, cultural knowledge and awareness of societal issues, besides their beauty – inside and outside.
Miss Tamil Mauritius (MTM) Contest has been run since 2012; each year attracting large audiences as well as media coverage. The crowd kept growing year on year as the contest has re-ignited the pride in our cultural heritage; the structure and coordination of MTM have been strategically devised to bring forth and preserve the Tamilian culture.
The sentiment around previous MTM contests has been one of a valuable experience, for all parties involved. Being the first of its kind, it has been a learning curve – however Onex has been blessed with a lot of support from the community.
MTM will now be in its 7th consecutive year.
Full coverage has been proposed by all newspapers, the MBC and other Radio network. Banners, posters and flyerswill be disseminated across the country. We are also planning on bus advertising this year.
This year, the contest will comprise of eight rounds, together with a Miss Photogenic Award and a Reality Check sequence – all leading to the Finale Night.  Each participant will be allocated points based on their performance in each round; the twelve top participants will be nominated as finalists.
Application
The online application service will be online untill 15th of June, 2018. Candidates needs to submit application here.
Audition
The audition will he held on 10 April 2018 at Tamil League. The applicants will be interviewed by the jury panel and twenty participants will be nominated.
Round 1: Miss Photogenic
The first stage will be a 'traditional style' photo-shoot to be held in different locations across the island. This will include the participants wearing traditional dresses, where they will be judged on their clothes, postures and facial expression. The winner of the 'Miss Photogenic' round will be awarded a prize on the Finale night.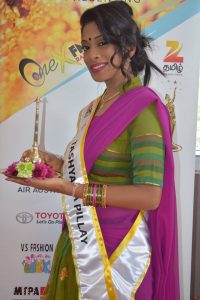 Round 2: Kolam Competition ~ Rangoli
Kolam which also means Rangoli, is a way to pay respect to the Goddess Lakshmi. On special occasions, it is customary to draw a Kolam at the entrance of the house, using coloured rice. A Kolamis believed to bring joy and prosperity, and to create the spirit of sharing.
Participants will be judged on their artistic abilities and their defined patience in this meticulous piece of work. They will also have to demonstrate their grace and creativity in a limited period of time.  In 2017, the Kolam Competition was sponsored by the Mauritius Tourism Promotion Authority and the Port Louis Water Front.
Round 3: Fund Raising Day
The participants will be involved in a fund raising day. The fund will be used to sponsor the Joie de Vivre Universel, which is responsible for the administration of a centre for Autism and Alzheimer disease.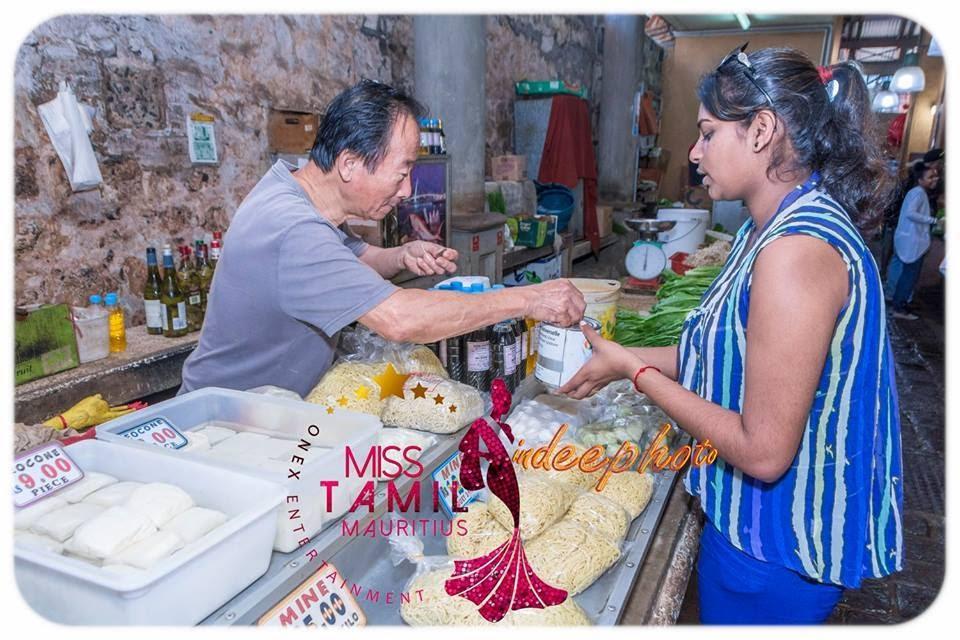 Round 4: Prayer Competition~ Poosai
God is everything and without God we are nothing.  Our day starts and ends with God. When God is in our thoughts and heart, we are able to embrace anything in life under his guidance and protection.
In this round, the participants will have to decorate their idol and arrange for a prayer set-up, where they will be judged on their cultural values and artistic skills.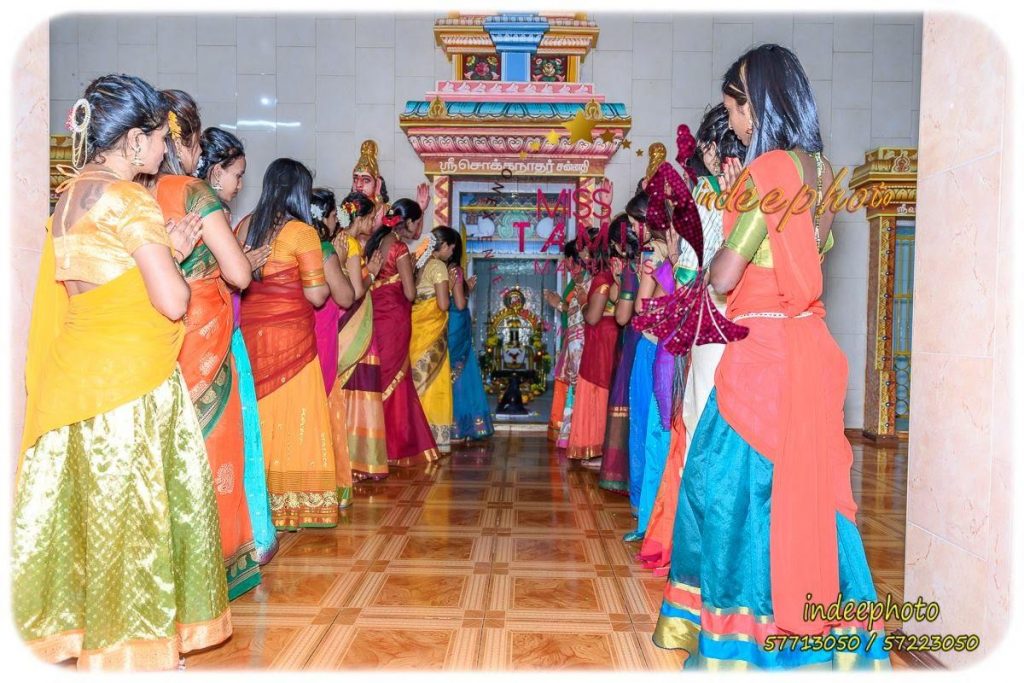 Round 5: Sea Activity~ Bord la Mer, Emba Filao
Sun, Sea and Sand! That's what makes Mauritius.
This round will be full of fun activities such as musical towel, building sandcastles, tug of war and the famous 'sand-walk'in high heels. In 2017, the fun day was organised at Calodine Seaview at Grand-Gaube.
The objective of this round is to judge their teamwork and upbeat spirit while handling heat and sometimes discomfort.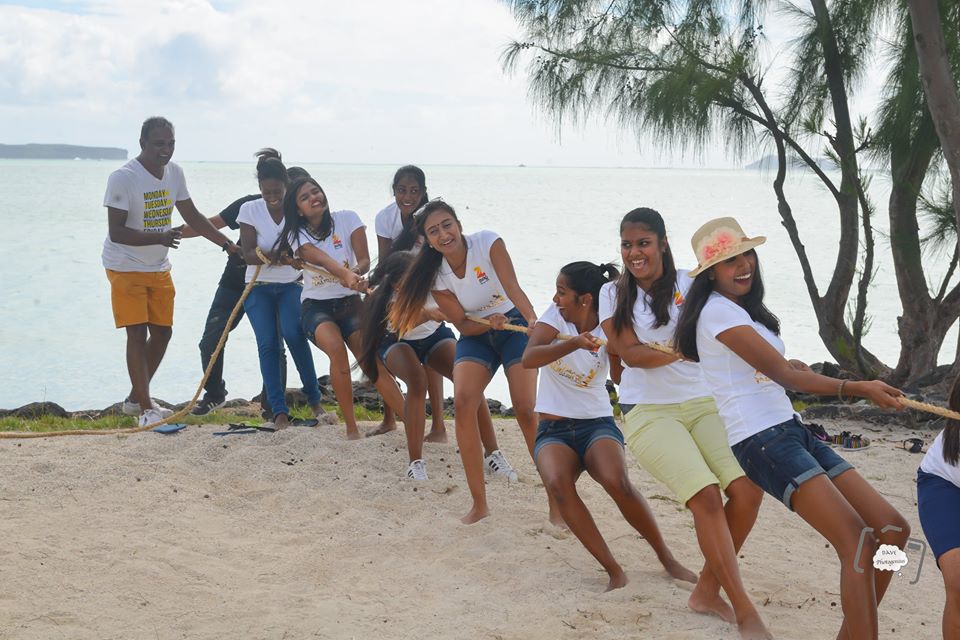 Round 6: Bride Competition~ Marier Mwa
There is funny saying which goes that during a "Kalyanum" (Wedding Day), the "Ponnou" (Bride) is believe to cry and the "Mappley" (Bridegroom) laughs because this will be reversed after that day.
It is every girl's dream to be dressed as a Bride one day. The bride is seen to be the most ravishing on the wedding day.
In 2017, the event was sponsored by Tamil League.
In the Bride competition, the participants will demonstrate their sense of fashion and culture, where they will be evaluated on how elegantly they dress their prospective bride, in terms of make-up, dressing combination and hair styling.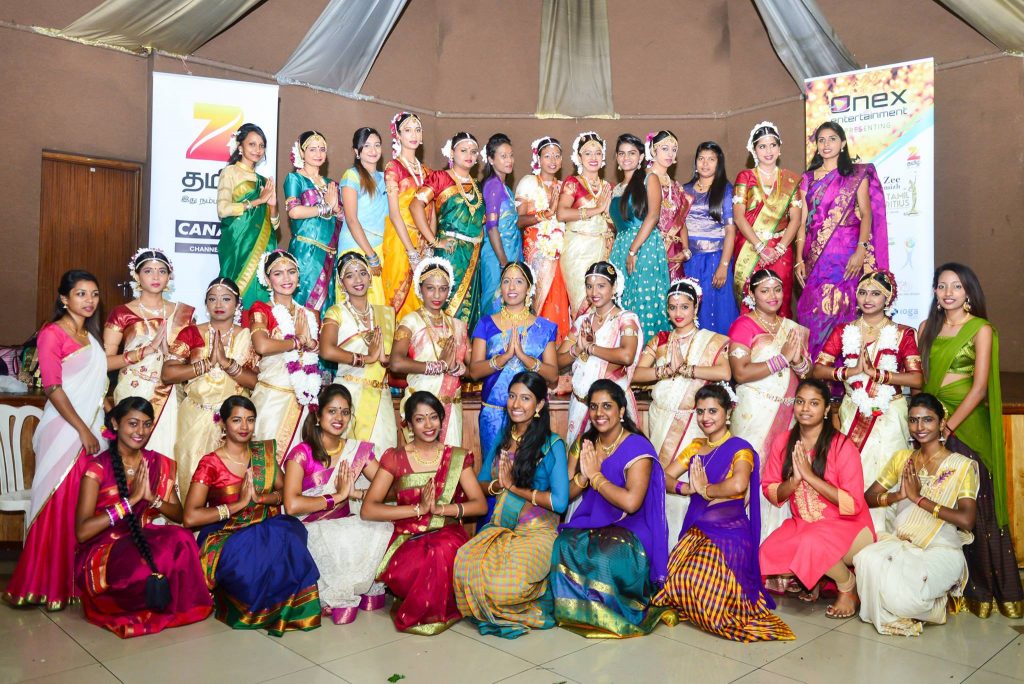 Round 7: Culinary Competition~ Kine Kuit?
Gastronomy is a rich part of the Mauritian heritage.
This is a newly added round to the contest where the contestants will get to prove the culinary abilities, concocting a traditional dish within a limited timeframe.For this round, we will have as guest judges two renowned chefs well-esteemed in the hotel industry.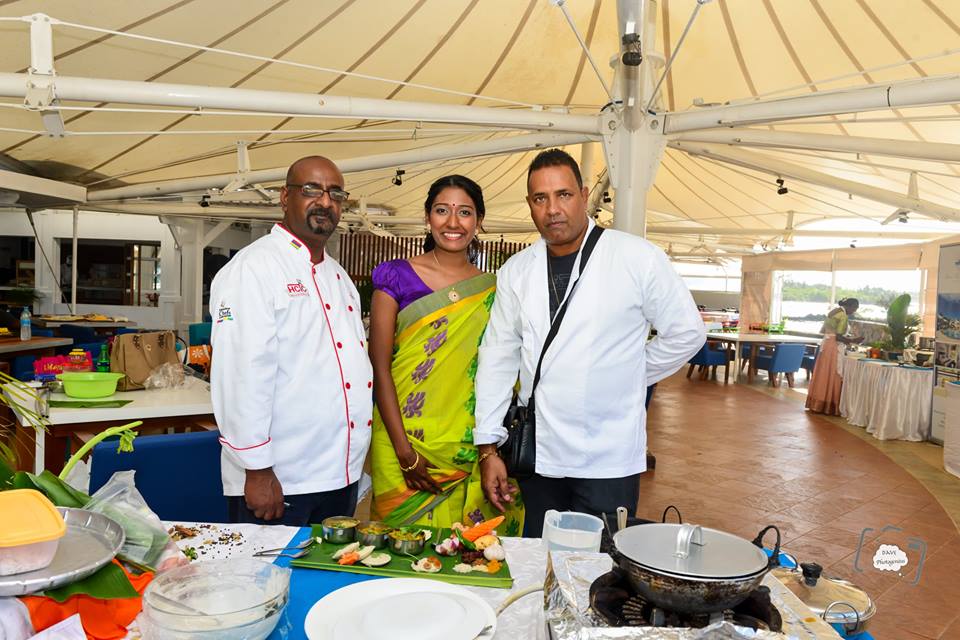 Round 8: Catwalk
Catwalk is a key component of a beauty contest. The participants will be assessed on how they walk the ramp and on their ability to handle stress and stage fright.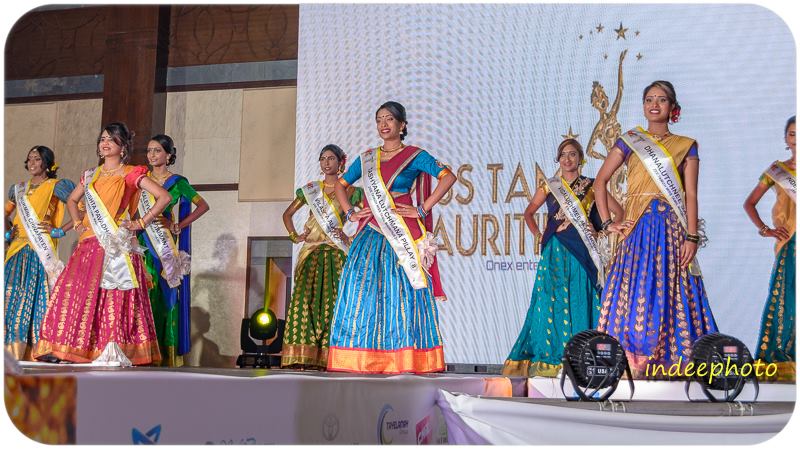 The finalists~ Rehearsal
After those rounds, twelve contestants will be selected to continue the journey to the finals.  
Once the twelve finalists have been announced, time and effort will be invested into the careful preparation for the Finale Night.  
The Finale Night
The much awaited moment for all involved in MTM 2018
This will be held on the 8th September 2018.  Three months of hard work will be paid off with the title of Miss Tamil Mauritius 2018 made official. There will also be prizes for the winner of each specific round.
The finale's jury panel will be made up of seven judges, who will ask the contestants questions to further finalise their assessment.